Calender
26 - 30 March - 2013
World Social Forum

World Social Forum 2013
26 - 30 March, 2013
Tunis, Tunisia


The World Social Forum is a space to democratically debate ideas, deepen reflection, develop proposals, share experiences and connect social movements, networks, NGOs and other civil society organizations which oppose neoliberalism, the domination of capital over the world and any type of imperialism. The first global convening in 2001 led to a global process of research and development of alternatives to neoliberal policies. This process is inscribed in the
WSF Charter of Principles
.
The World Social Forum is characterized by its plurality and its diversity. It is neither denominational nor governmental nor linked to any political party. It's goal is to facilitate connections, through decentralized and networking practices, among organizations and movements involved locally and globally in concrete actions aimed at building another world, without trying however to be a representative body of global civil society. The World Social Forum is neither an association nor an organization.
Proposing an activity The main part of the activities held during a WSF are the result of proposals coming from organizations and movements from all around the world. To achieve that, several steps have to be implemented :
- From 15 October to 1 December 2012 all the organizations can submit proposed activities (discussions, workshops...) through the website, indicating the thematic area in which this activity will be included.
- On the 1st of December 2012, the proposed activites stage will be closed. All the submitted activities will then be published on the website, with the contacts (email, phone number...) of the persons who submitted them.
- 2 December to 1 February 2013 is the amalgamation or « agglutination » phase for activities to be held in Tunis. This in a very important and core part of the WSF process and rôle: Promoting the exchange of experiences and the development of international actions and campaigns.
- 15 January until 1 February is when all activities are registered on the website, with details provided regarding room size, translation needs, date and time preferences, whether or not an "expanded" (off site) activity will be organized... Your "thematic area" will have been chosen to enable us to organize physical spaces at the main site of the Forum. It is also at this step that you can express your choices for the "convergence assemblies" which take place during the final day.
- In early March the program will be published on this website and in a printed version.
For more information, visit:
www.fsm2013.org
20-21 March - 2013
APRN Research Conference on Peoples' Trade Agenda
Bali, Indonesia.
For more information, contact
secretariat@aprnet.org
20 March - 2013
"Sannhetens Øyeblikk" Book Launch
Book launch of "Sannhetens Øyeblikk:

Israel, Palestina og Den norske kirke

" (The Moment of Truth) - Kairos Palestine


Oddbjørn Leirvik, Kjetil Fretheim og Beate Fagerli (red.)



(In Norwegian)

Tid: 20. mars kl. 18.00 – 20.00
Sted: Litteraturhuset (Oslo), Amalie Skram
Åpent for alle, lett servering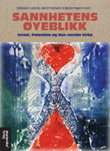 Program for kvelden
Åpning:
Berit Hagen Agøy
, generalsekretær i Mellomkirkelig råd for Den norske kirke
Fire innblikk i boken:
Oddbjørn Leirvik
, professor i religionsvitenskap ved Teologisk fakultet ved Universitetet i Oslo, medlem av Teologisk nemnd og medredaktør
Kjetil Fretheim
, førsteamanuensis i samfunnsfag ved Det teologiske menighetsfakultet, leder av Komiteen for Internasjonale Spørsmål og medredaktør
Jorunn Andestad Langmoen
, assisterende generalsekretær i Den norske Israelsmisjon og bidragsyter
Eilert Lund Rostrup
, daglig leder i Stiftelsen Karibu og bidragsyter
Musikkinnslag
:
Marius Løkse
To responserÅpen debattMusikkinnslag
:
Marius LøkseBokomtale:
I 2009 ga palestinske kirkeledere ut dokumentet
Et sannhetens øyeblikk – Kairos Palestina
, et rop til kristne over hele verden, og en bønn om solidaritet med en befolkning som lider under en undertrykkende okkupasjon. Konflikten i området og israelsk okkupasjon av palestinske områder er sentrale i den kirkelige debatten i Norge. Forfatterne drøfter i denne boken spørsmål som reises i Kairos Palestina ut fra historiske, teologiske, men neskerettslige og politiske vinklinger. Boken er blitt til i forlengelsen av en konsultasjon i 2011 som ble holdt av Komiteen for internasjonale spørsmål (KISP) og Teologisk nemnd (TN), begge under Mellomkirkelig råd.
Dokumentet
Et sannhetens øyeblikk – Kairos Palestina
er gjengitt på norsk til slutt i boken.
Oddbjørn Leirvik
er professor i interreligiøse studier ved Det teologiske fakultet ved Universitetet i Oslo og medlem i TN.
Kjetil Fretheim
er førsteamanuensis i samfunnsfag ved Det teologiske menighetsfakultet i Oslo og leder av KISP.
Beate Fagerli
er teologisk rådgiver i Mellomkirkelig råd.
Bidragsytere:
Håkon Harket, Jens Olav Mæland, Eilert Rostrup, Gunnar Haaland, Halvor Moxnes, Kristin Joachimsen, Oddbjørn Leirvik, Marit Skjeggestad, Kjetil Fretheim, Iver B. Neumann og Jorunn A. Langmoen
28 February - 2013
Karibu Seminar: Pilgrimage for Transformation
Oslo, Norway.
Featuring: Rev. Raj Bharath Patta (India), Rev. Kolade Fadahunsi (Nigeria), Mr. Nidal abu Zuluf (Palestine), Ms. Mayada Tarazzi (Palestine).
More information soon.
07 February - 2013
Karibu Board Meeting
The Karibu Foundation's Board meets in Oslo on February 7th, 2013.
Cases to be processed before the meeting must be received by no later than January 24th, 2013.
For more information, contact director Eilert Rostrup at
post(a)karibu.no
.