From Subject to Citizen
Follow-up interview with young Ghanaian leader
Last summer, Karibu spoke with then-28 year old Cedric Dzelu from Ghana about his participation in the African Alliance of YMCA's Subject to Citizen (S2C) program. The S2C program aims to move youth to a state of citizenship where they are able to identify the root causes of problems in their own societies, and to make positive change at various levels of decision-making. Karibu speaks to Cedric again, a year later, to hear about his experiences in the program and the role of young people in making change in Africa.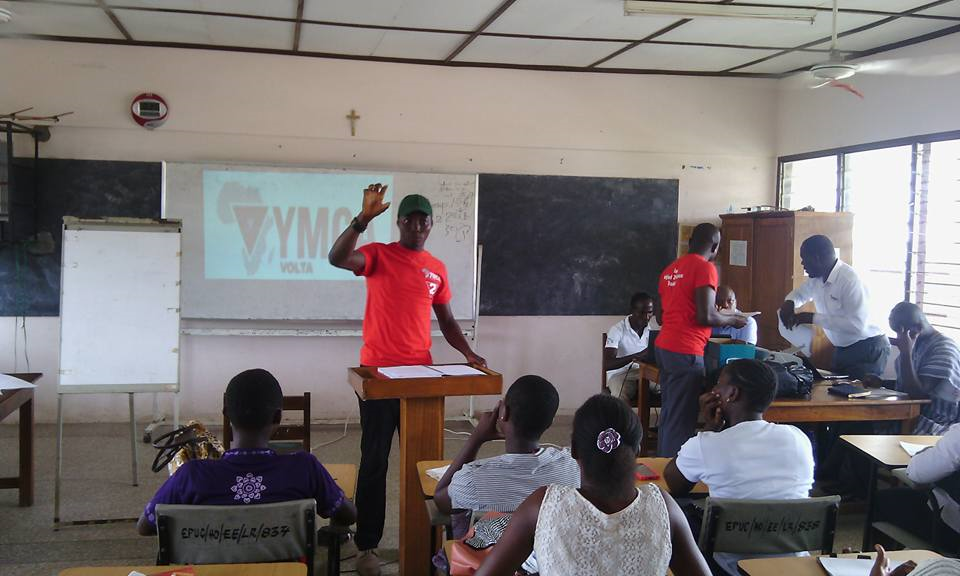 Karibu: Could you briefly describe the mission of the "Subject to Citizen Program"?Cedric:
As the General Secretary of the African Alliance YMCA (AAYMCA), Mr. Carlos Sanvee stated, "S2C is a pilgrimage for the young person which transforms them from a status of subjectivity, in which young people are seen as merely vulnerable and at the receiving end of all manner of ills of society, to a status where young people are seen as citizens with unique gifts and talents and with the capacity to contribute to the development of their societies."
The philosophy behind the S2C agenda is to give young people the platform, tools, space and the voice to be adequately prepared to transform their communities. The program exists as a catalyst for transforming young people into changemakers in their communities.
S2C is designed to unlock the leadership potential of young people. In general, how ready and willing are young people in your context to affect social change? Are there any systemic factors influencing this?
I have witnessed a burning desire in young people to be changemakers in their communities. They speak passionately about the ills plaguing their societies and express bitterness about how those in power fail to address these problems. Everywhere I go, young people I meet are more than willing to learn, share ideas, and contribute to the development processes around them. They strongly believe that their communities can improve and are excited to be part of the process of change.
What Projects or Initiatives have you undertaken since last we spoke to you?


Since my appointment as an S2C ambassador, I have had the opportunity to train over nine hundred young people throughout Ghana in the mission of S2C. This training is intended to equip young people with civic competence and the capacity to influence decision making, to take up leadership roles, to break stereotypes, and to overcome societal barriers to their development. For example, I recently had the opportunity to join young people from the Ghana Youth Environmental Movement to peacefully advocate against the building of coal power plant in Ghana.
What have you personally gained from your S2C engagement and what are your plans for the future?


I have benefited immensely from this engagement in other ways as well: I can now boast of a global network of which I am a part. My voice and personality have been projected from the local to national and global levels. I have seen places around the world and have interacted with different cultures. Mostly, it has given me great satisfaction to have been able to improve the lives of other people and to be a part of a global organization like the YMCA.
Currently I am pursuing MSc Development Finance at the University of Ghana, an admission that was possible due to my engagement with the YMCA. I look forward to working for the YMCA or another NGO committed to youth development.
Imagine that it is October 2018. What accomplishments would you hope that S2C has achieved by that time?


I would hope to see the majority of former S2C ambassadors at the forefront of global political affairs. I hope to see the S2C philosophy taught in schools and to hear of conferences and workshops organized around the mission of S2C. I hope to see governments, business organizations, NGOs, and the AAYMCA promoting and executing the S2C agenda.

---

Cedric can be contacted at cedricdzelu@gmail.com.

For more information about the S2C program, contact Gil Harper at gilh@africaymca.org

Interview by Katherine Garrett

---

Voices from the South, June/July 2015


Posted by Karibu Foundation - Last updated 02.11.2016